Ezentric
no hassle
no fuzz
A professional IoT solution to kickstart your connected business.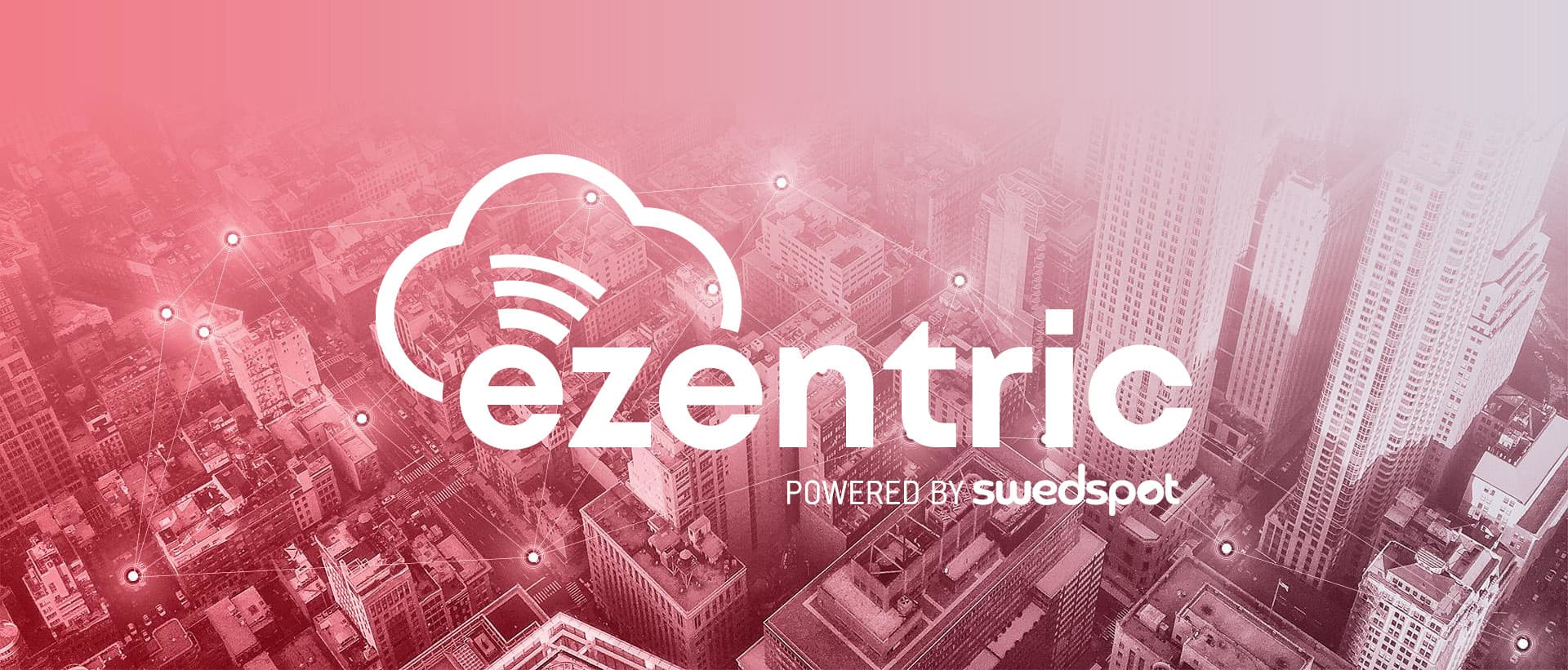 IoT made simple
You bring the asset to be connected. Whether it's a heavy duty truck or a small sensor, we can connect it to the cloud. With our SaaS business model you can start small and grow as you connect more assets. You pay for the number of devices and don't have to worry about upfront costs.
Integration help
No customer use case is exactly the same. Ezentric has been optimized to bring end user value as fast as possible. With its module based approach we can quickly realize your use cases.
We love to work tightly and agile together with our customers. You as a customer have full control of the prioritization and delivery. Work is done by our DevOp teams as open book development.
Ready for production
Ezentric is fantastic for rapid prototyping but it is architectured and built for production with quality. We are proud about the service that we deliver 24-7 to our customers.
The platform scales with both the number of connected devices and number of users so no need to worry about performance.
Software OTA
Let us help in delivering the latest and greatest features to your assets. Both throughout development, testing but also in production.
Hardware agnostic
Use your already existing telematics hardware, choose your own or utilize one from our preferred hardware partners.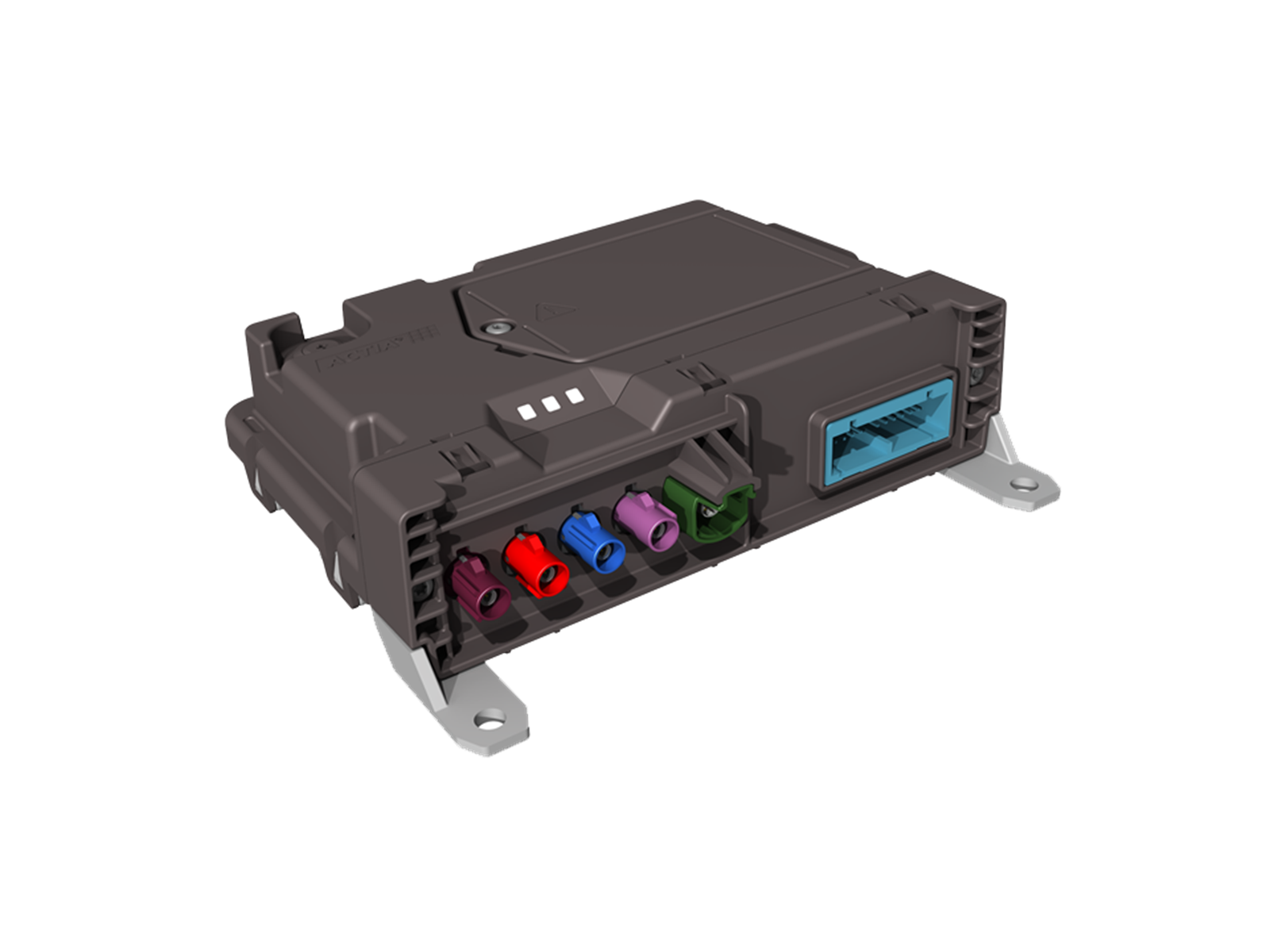 2-wheeler platform
Utilize our packaging for bikes and scooters to boozt your customer experience.
Sharing is vital for the sustainable revolution. Ezentric has you covered and is used to share cars on a daily basis.
Web and apps
To create an experience with your branding and use cases is a breeze. We have experience in building portals both for the web and for mobile apps (native or multi-platform). We can kickstart your application with our pre-built modules.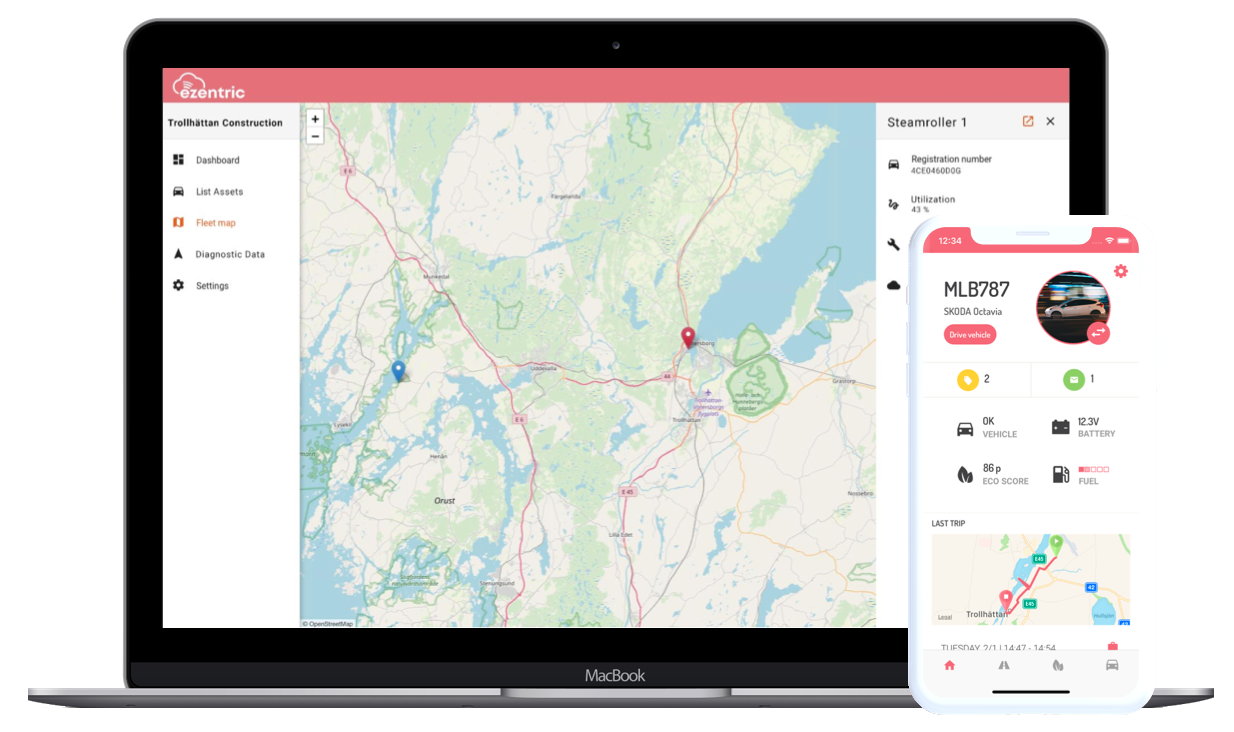 Open API
Extend the platform, analyze your data
or create your own application.
All this made possible through our open API.
Reference cases
Envirotainer
Ezentric is running 24-7 global operations for Envirotainer. Keeping track and status of flying refrigerated containers transporting, among other things, vaccines.
Ezeride
For this car sharing company we bring booking and digital access for vehicles. Based on telematics information and our toll road engine we can give a correct price for the renter and also charge via credit card or invoce.
Stilride
This electric design scooter is connected via Ezentric. In this case we also develop the embedded software for the telematics unit.
VBG
In the VBG case Ezentric is used to speed up development and increase quality for the next generation truck couplings. Our provided telematics unit can diagnose, measure and software update all the other nodes on the CAN-bus.
Mekonomen Group
To enable predictive service we equip cars with aftermounted OBD-II units. Together with a world leading diagnostics partner we made it possible to read out brand specific faults and parameters for all-makes and connect this to the cloud.
Inzile
Together with this electrical vehicle OEM we develop the embedded software for their telematics unit and connect it to Ezentric. Bringing not only value in the cloud but also within the vehicle.
Powered by Swedspot
Ezentric is built and hosted by Swedspot with decades of experience in building high quality software for the automotive industry. With DevOps teams already up and running, development of your new use case is not further away than our next sprint. Situated on the west coast of Sweden we are right in the heart of the Swedish automotive industry.